COMPASS

ADJUSTMENT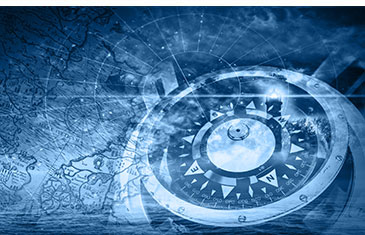 The ships magnetic compass responds to the Earth's magnetic field. However, the Earth's magnetic field is modified locally by any ferrous metal on board, from hull material if it is steel, any large lumps of metal e.g. the engine(s), the keel to the humble can of baked beans in the locker behind the compass. Electrical cables also have an associated magnetic field when passing current and can affect a compass. Essentially, the bigger the lump and the nearer to the compass, the greater the distortion to the local magnetic field.

Our expertise and over 50 years of experience of adjusting compasses through three generations, makes Ericson and Richards the foremost name in marine compass adjusting in India.

Once the vessels magnetic compass is ready for adjusting, our qualified compass adjuster will make the necessary arrangements to carry out the compass adjustment at sea. The compass adjuster will keep in close contact with the vessels Port Agent and will board the vessel to adjust the compass.

There, the compass adjuster will perform the compass adjustment during a compass swing(s) and remove/decrease the deviation close to zero. The deviation that is left will be noted and a deviations table prepared.

Depending on the size and manoeuvrability of the ship and local regulations, the compass adjustment may be carried out within port limits.