Marine

Surveys
P & I Surveys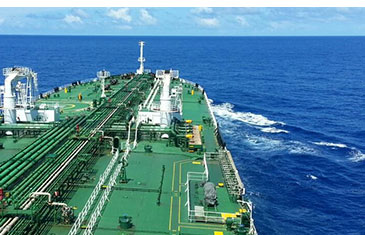 ERICSON & RICHARDS has worked with a wide range of P & I clubs including, but not limited to:

American P&I Club, Skuld P&I Club, Gard P&I Club, Britannia P&I Club, Japan P&I Club, London P&I Club, North of England P&I Club, Shipowners Mutual P&I Club, Standard P&I Club, Swedish P&I Club, UK P&I Club, West of England P&I Club, British Marine, Charterers Club, China P&I Club, Lodestar Marine , RaetsMarine and PICC.

The following provides the scope of P & I survey services:
Pre-Entry and Routine Condition Surveys
Loss Prevention Surveys
Collision, Pollution and Other Casualties and Accidents
Ultrasonic Leak Testing of Hatch Covers
Draft and Ullage Surveys
Entire Scope of Cargo Surveys
Personnel Injury and Death
PRE-PURCHASE AND CONDITION SURVEYS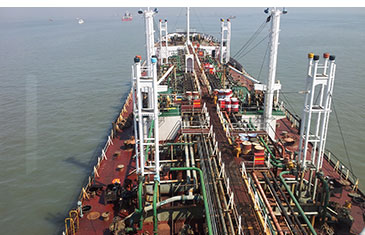 A full report on vessels tanks, hull and any outstanding class or repair issues are noted in order to give a completely independent assessment of the vessel, her maintenance and expected reliability in service. An assessment is made of any expected areas of concern to the potential purchaser and reported with the support of high-resolution photography.

We offer a range of services that aid buyers and charterers in decisions affecting the purchase and sale of ships, boats, leisure craft and yachts. These independent services can help reduce the risk associated with pre-owned vessel acquisition or charter.
HULL AND MACHINERY SURVEYS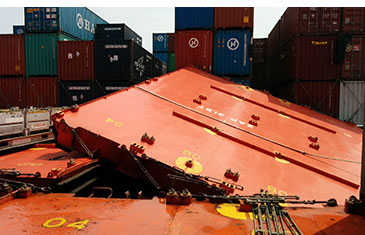 Our surveyors attend on behalf of Hull and Machinery underwriters like The London salvage association, Singapore Salvage, U.S. Salvage, The Indian General Insurance Corporation and its subsidiaries.

We regularly provide the following services:
Hull and Machinery Damage Surveys: Collision, Allision, Stranding, Heavy Weather, Fire,
Machinery Damage, Cargo Gear Breakdown.
Hull and Machinery Condition Surveys
Hull and Machinery Pre-entry Surveys
General and Particular Average
Supervision of Ship Repairs
Approval of Repair Specifications
MARINE WARRANTY SURVEYS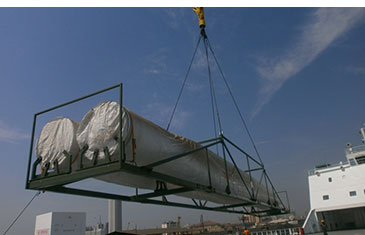 Ericson and Richards is recognised as India's leading company in Marine Warranty Surveys, which comprise of providing independent third party surveys, review and approval of the planning, design and execution of high value marine construction and operations on behalf of underwriters and their assureds, and for self-insured parties.

Marine Warranty Surveys may be required for any large, unusual or high value item in the maritime environment.

Our warranty Surveys include but are not limited to:
Voyage Approval
Towage Approval
Shipyard Surveys
Mooring Approval
Lay-up and Reactivation Approvals
Vessel Condition Surveys
Cargo Load Out, Stowage and Securing Approvals
Multimodal Cargo Transportation
ON-HIRE / OFF-HIRE SURVEYS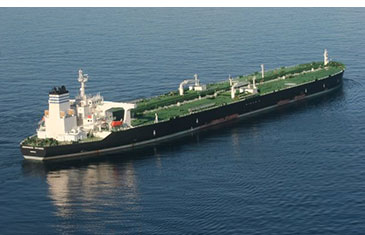 These surveys are held either before the vessel is delivered into a charter or upon redelivery at the termination of a charter. The purpose of these surveys is principally to determine the extent of damage, other than fair wear and tear which may have occurred to the ship between two dates, usually those of the commencement and termination of charter. The determination of damage is the principle purpose of the two requisite reports, one being the "On-Hire" survey and the other the "Off-Hire survey".

As part of these surveys, we verify the general condition of the vessel, check the documents and certificates, establish the quantities of fuel on board, and if required, establish the cleanliness of cargo spaces.
DRAUGHT / DEADWEIGHT SURVEYS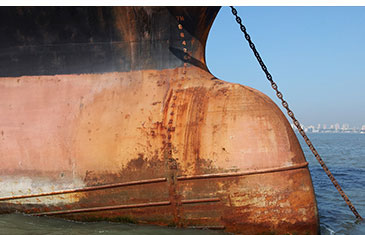 In principle, Draught Surveys require only a measure of the water displaced by the vessel before and after the cargo is transferred, along with a measurement of the waters' density. Water displacement is measured through draught marks on the ship and converted to a volume using draught tables. The weight of displaced water is calculated by multiplying its volume by its density. The difference between the weights of water displaced before and after the cargo transfer will be the weight of the cargo within measurement accuracy limits.

In practice, Draught Surveys are complicated procedures that require a highly skilled draught surveyor. Overall accuracy will depend on the surveyors' skill in dealing with:
The varying density of sea or river water
Changes in quantity of ballast between initial and final draught readings
Changes in consumables on the vessel between initial and final draught readings.
Allowance for trim, list and deformation corrections
Accuracy of the ships draught tables
Condition of the vessels draught markings
Weather and sea conditions at the time of reading
Weight of the cargo loaded when compared to the total capacity of the vessel
Weather and day light
We also undertake Deadweight Surveys to determine how much cargo the vessel could have loaded if all the available space was utilised to determine the loss of freight due to short shipment of cargo.
INCIDENT INVESTIGATIONS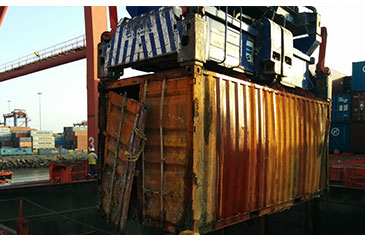 Our vast experience in dealing with casualties relating to ships, crew and cargo have led this to be a key area of our work and expertise. Incident investigations have been carried out on behalf of Flag States, P & I Clubs, H & M underwriters, Owners, Charterers and operators.

Recent damage surveys include but are not limited to:
Fires and explosions on board
Collision
Damage to fixed and floating objects
Groundings
Port worthiness surveys
Personal injury/death to crew/contractors
SINGLE VOYAGE APPROVAL SURVEYS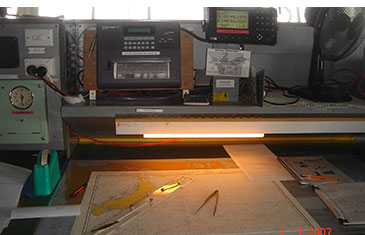 A voyage can only be as successful as its planning and appraisal, and in recognising the necessity to carry out a voyage that is safe in all respects we undertake Single Voyage Approval Surveys to assure Owners/Charterers that their vessel is sea worthy and safe to commence her voyage.

These surveys are usually carried out when there is a change of Owner or in the case of a crew that is alien to the ship due to a change of the entire complement on board. Unfortunately, the relationship between time and profitability is skewered to a point that safety could be compromised as the crew are already neck-deep in compliance issues due to the vast regulations in place. Our aim is to ensure the vessel is in compliance with all the various regulations, and to ensure that it is safe in all respects to undertake her voyage.
ULTRASONIC HATCH CONDITION SURVEYS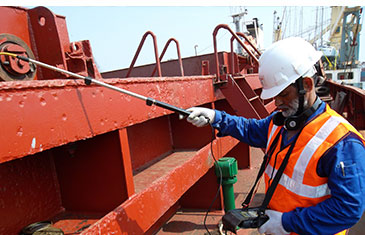 In recognising the need to continually improve and evolve with the times, Ericson and Richards, pioneers in Ultrasonic Hatch Condition Surveys in India, have been successfully carrying out these surveys for almost two decades, providing the accuracy and level of detail that is not possible when a traditional hose test is carried out.
BUNKER SURVEYS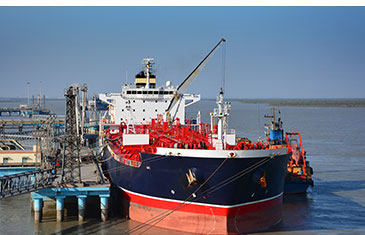 Bunker surveys establish the quantity and quality of bunkers on board at the time of on / off-hire, inventory control and on bunkering, including barge and shore tank verification, if required.
Valuations surveys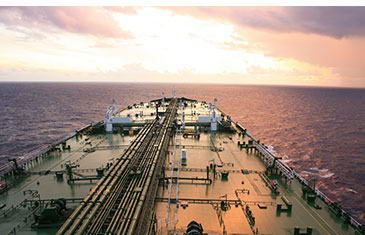 Valuation surveys are frequently carried out at the request of various principals depending on their requirements which may include but not be limited to the following:
serious and willing buyers or sellers
banks in order to determine adequate security over the term of a loan
companies to determine their asset values for accounting purposes
High courts for setting a reserve price for court sale of detained or arrested vessels